All Girl Coding Competitions
Celebrating female coders for over 6 years, Code/Art's creative coding competitions use art as a vehicle to spark interest in coding, while also breaking preconceived notions about what a computer programmer looks like and what interests them.
Code/Art's coding competitions combine coding, art, and social good to inspire female-identifying students in grades 3-12 to explore computer science by using their coding skills to create coded art and enact positive change.
Participating gives girls the opportunity to learn or further develop coding skills and to earn recognition and prizes for their efforts. First time coders through AP Computer Science students will find something to challenge them, and many girls enter year after year as they develop greater technical skills. Competitions are judged by grade division. Review the full terms & conditions and scroll down for details on each competition category.
Deadline: February 18, 2022 @ 11:59 PM
Beginner Friendly
First-time coder? We welcome beginners and are here to help. Head over to the Code/Art Hub to access our free step-by-step video tutorials to get  started on your coding journey!
Artistic Creativity
The same way an artist uses pencil, paint, or clay to express themselves, coding skills allow you to create visual, auditory & interactive pieces with endless possibilities!
Fun Prizes
Our friendly competition is not only the perfect way for you to challenge yourself, but also to win cool prizes such as cash, T-shirts, fun swag and tech workshops!
CELEBRATE WINNERS AT CODE/ART FEST!
Each spring, Code/Art hosts an Awards Ceremony & Tech Conference known as Code/Art Fest where the competition winners and finalists are recognized and awarded their prizes. 
Prizes for the winners are awarded both to reward effort and to encourage further exploration of coding. In addition to cash prizes, winners will receive a Code/Art T-shirt, invitation to free tech workshop, certificate, and public recognization.
Each year the competition consists of different categories each with its own eligibility and submission requirements. This year's competition consists of the following categories: CodeYourSelf™ (Self-Portrait), Algorithmic Art and ChangeMaker. For competition Terms & Conditions, click here.
CodeYourSelf™
Write a computer program that generates your self-portrait and is inspired by the current theme

For girls in grades 3-12
Participants must reside in the U.S. and will compete within their region
Entries go through an online voting process to determine the winners per region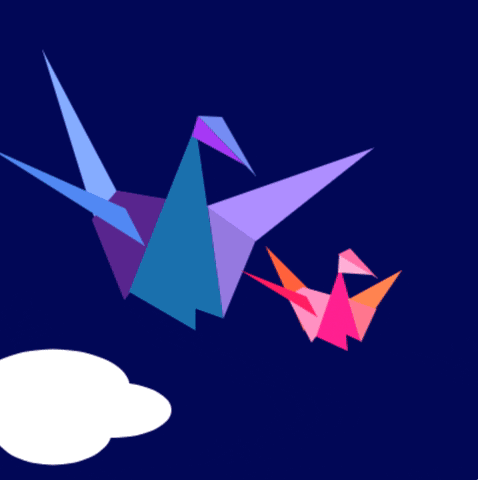 Algorithmic Art
Create an artwork, design or interactive piece generated, composed, or constructed through coding

For girls in grades 3-12

Participants must live in Miami-Dade, Broward, Palm Beach, or Monroe

Entries are scored by judges based on a judging rubric
ChangeMaker Challenge
Write a computer program that aims to solve a problem in your community & pitch idea to panel
For girls in grades 8-12

Participants must live in Miami-Dade, Broward, Palm Beach, or Monroe

Teams of up to 5 members
$1,000 grand prize + mentorship sessions
"What I found most rewarding is seeing the complete picture, and reading through the lines of code that I made. This project made me realize the variety of things you can do with coding and how it's used in so many everyday things."
-Anika R., 7th grade
Teachers and Educators, Code/Art's Coding Competition can help you teach coding in your classroom.
Access our easy-to-teach lesson plans by registering to our Hub.
Use our Excel template for easy submission of multiple student projects.
Submit 25+ student projects (made by female students) and receive a FREE t-shirt
The top elementary, middle school and high school teacher – those with the most student submissions – will each win a $100 cash prize and be recognized during the Code/Art Fest awards ceremony.
Check out our past winners and finalists from previous years for more inspiration! 
Thanks to our amazing partners from across the country, Code/Art has been able to award winners with cash prizes or tech prizes that further students' learning and coding skills.  
Every year, Code/Art recruits computing professionals or digital artists to judge student projects. Judges also have the opportunity to present the awards during Code/Art Fest. If you have a coding background and would like to volunteer please email [email protected]
"What I found most rewarding in the process of my project was adding the last shape to make my project complete. I remember looking at it all and saying to myself "I did this". It is a gift to know you did something amazing all by yourself, well and also a bit of help from my coding instructor to help me get set up!"
"What did I find the most rewarding? The final end product! Since I was adding the final details down to the second, I was very proud of my portrait made out of coding!"
"The ChangeMaker challenge is a unique and incredible opportunity to analyze a real-life problem in society and create a tangible solution through coding. With the help of Code-Art and the Microsoft mentors, our team was able to gain vast amounts of knowledge: we were able to get in touch with tech professionals and startup advisors, gain insight on how to develop and maintain the website and non-profit we are in the course of creating, and obtain valuable tips on how to succeed in our future professional lives."
"What I found the most challenging when coding was how long everything took to make. Specifically, how hard it was to make my hair look realistic. But after 25 lines of code it was so rewarding to see my hair look awesome. What was also rewarding and that makes me really proud to get right, were the shoulders. I used the quad function, which has 8 coordinates!  "
Congratulations to our 2021
Winners & Finalists!